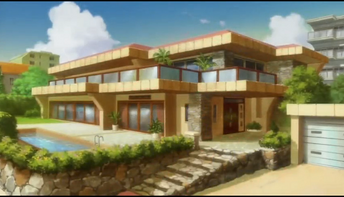 The Jones Home (Japanese: 鷲崎ホーム, Washizaki Hōmu, Washizaki Home) is Ceylan's home, where he lives with his father and mother in Benham City. In "The Power of Four", Ceylan thinks that he is moving away from this house and gets very upset because he is going to miss his friends and being a Tenkai Knight. In "Corrupted Earth", he locks the door and tries to hide to prevent Granox from seeing him, but fails. This is the place where Ceylan constantly has Tenkai Knight dreams and visions.
Appearance
Internal Links
Ad blocker interference detected!
Wikia is a free-to-use site that makes money from advertising. We have a modified experience for viewers using ad blockers

Wikia is not accessible if you've made further modifications. Remove the custom ad blocker rule(s) and the page will load as expected.