ProSieben Maxx 
is a German broadcaster whose target groups are 30-59-year-old men but as well 6-12-year-old boys within the daily YEP!-Block. It started broadcasting on September 03, 2013. YEP! originally was planned as a channel on its own but as there wasn't enough money they made a contract with the ProSieben Sat1 Media AG who also runs the parent channel ProSieben, which is known for its series and the presence of German Comedian Stefan Raab, who also does several event shows such as the Car Ball World Cup. YEP! focuses on cartoons and anime.
YEP!

YEP!
, owned by YEP! TV Betriebs GmbH & co. KG, is a progamming block of cartoons and anime on ProSieben Maxx that is targeted on boys from 6 to 13 years old. Genres on the program include adventure, comedy, fantasy, and action. On weekdays, YEP! broadcasts from 6:00 to 8:30 and from 13:30 to 18:30. On the weekend, YEP! broadcasts from 6:00 to 15:00. the program broadcasts famous anime shows like B-Daman, Yu-Gi-Oh!, One Piece, and Naruto. For Tenkai Knights, the show aired on YEP!. On July 01, 2015 ProSieben Maxx dissolved the YEP block. It is not known at the moment whether ProSieben Maxx will take over the broadcast of Tenkai Knights on its own. However ProSieben Maxx already announced it will continue long-term anime such as Pokemon, Yu-Gi-Oh, One Piece and Naruto.
MyVideo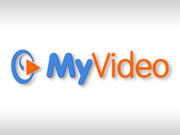 MyVideo
, founded in 2006, is a video uploading website, based in
Bucharest, Romania. Its only available in Romanian, German, and Dutch. This website is one of the 1,000 most visited ones on the web. As of 2011, more than 200,000 people go on MyVideo daily. Users are granted the ability to watch, rate, and upload videos and post them on social networks. Many German episodes of anime's like Pokémon, Dragonball, and One Piece are there. For Tenkai Knights, episodes of the German dub of the show are posted on MyVideo.
Involvement in anime
Before Tenkai Knights, Yep already broadcasted several other anime, such as B-Daman Crossfire, Pokemon, Yu-Gi-Oh Zexal, Dragonball, and Naruto. Since it's a new channel the ratings are not that high. But in particular Dragon Ball and Naruto often have more than 70000 viewers.
Involvement in Tenkai Knights
Already in January, it was announced that Tenkai Knights will air on ProSieben Maxx. It was announced to air in the second quarter of 2014. Finally it became known that Tenkai Knights will start airing on June 27, 2014 from Monday to Friday at 4:10 PM. The first episode was seen by 30,000 viewers, which are even too few for a channel like ProSieben Maxx. German fans thus are hoping that the ratings will improve. Starting on October 12, 2014, Tenkai Knights will air at 7:30 AM on Saturdays and Sundays. During the re-runs the popularity of Tenkai Knights has increased. Now it is seen by 50000 30-59-year-old men on Saturday and Sunday mornings. Thus German fans have a good chance to see the second season as well in their language.
External Links
Internal Links
Ad blocker interference detected!
Wikia is a free-to-use site that makes money from advertising. We have a modified experience for viewers using ad blockers

Wikia is not accessible if you've made further modifications. Remove the custom ad blocker rule(s) and the page will load as expected.