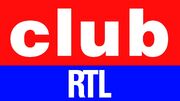 Club RTL
, owned by the
RTL Group
, is a French broadcast channel that broadcasts shows in Luxembourg and Belgium. It launched on February 15, 1995. In the morning and afternoon, a program called
Kids Club
sponsors shows for a children audience. Another program called
RTL Sport
shows live football matches. The channel has some anime shows like Pokémon and Beyblade.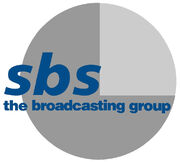 SBS
(fully known as the
SBS Broadcasting Group
, which originally meant the
Scandinavian Broadcasting System
, and also known as
SBS Nordic
), founded in 1989, was one of the best leading European media groups. Their headquarters was located at Luxembourg. The group has broadcasting services in Romania, Belgium, Hungary, Finland, The Netherlands, Greece, Bulgaria, and Scandinavia (Sweden, Denmark, and Norway). On June 27, 2007, SBS was taken by the German media company,
ProSiebenSat.1 Media
. When the American group,
Discovery Communications
captured SBS from

ProSiebenSat.1, the new European media group called
SBS Discovery Media
was formed on April 9, 2013. It combines channels from SBS Nordic with Discovery's channels.
Involvement in Tenkai Knights
In Belgium, SBS is responsible for the Dutch version of Tenkai Knights and Club RTL is in charge of the French version. On June 14, 2014, Club RTL released the first episode of Tenkai Knights. New episodes air on Club RTL everyday until July 10, 2014, where episodes are now reaired on Club RTL everyday. On September 26, 2014, Club RTL aired new episodes again. For the Dutch dub, SBS aired Tenkai Knights on a Dutch channel known as VIER.
External Links
Internal Links
Ad blocker interference detected!
Wikia is a free-to-use site that makes money from advertising. We have a modified experience for viewers using ad blockers

Wikia is not accessible if you've made further modifications. Remove the custom ad blocker rule(s) and the page will load as expected.